5 Things to Consider When Choosing a Commercial Landscaping Company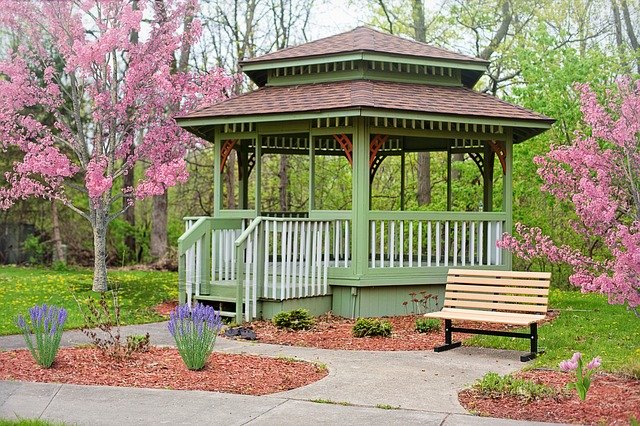 Not all commercial landscaping companies offer the same level of service. If you're looking to hire a commercial landscaping company, you'll need to choose the right one. You can't just hire the first commercial landscaping company that you come across in the phone book or online. For a high-quality service, consider the five following things when choosing a commercial landscaping company.
#1) Company Location
You should consider the location when choosing a commercial landscaping company. In other words, where is the commercial landscaping company's headquarters? Locally operated commercial landscaping companies are typically more familiar with native flora than those located elsewhere. They can recommend specific trees, plants and grasses that easily grow in your area.
#2) Quoted Price
Most commercial landscaping companies will quote you a price for your desired project. After explaining what services you'd like, they should offer you a quote. Quotes, of course, aren't contractually binding prices. They are simply rough estimates. Nonetheless, you should consider the quoted price for your project to ensure that it falls within your budget.
#3) Estimated Date of Completion
In addition to the quoted price, you should consider the estimated date of completion when choosing a commercial landscaping company. Unlike residential landscaping projects, most commercial landscaping projects take multiple days to complete. Some of them take two days, whereas others take four or more days to complete. Regardless, you should consider the estimated date of completion when choosing a commercial landscaping company.
#4) Sustainable Practices
You may want to consider sustainable practices as well. Sustainable practices are those that protect and preserve the environment. By choosing a commercial landscaping company that engages in sustainable practices, you can create a more positive brand image for your business or organization. At the same time, you can rest assured knowing that your commercial landscaping isn't harming the environment.
Examples of sustainable landscaping practices include the following:
Organic fertilizer
Compost
Native plants
Water conservation
Vertical gardens
Natural pesticide and herbicide solutions
#5) Required Maintenance
What form of maintenance will your commercial landscaping project require? All landscapes require at least some work to maintain. You may have to mow the grass, prune shrubs and bushes, edge sidewalks and water your commercial landscape. Before agreeing to a commercial landscape project, ask the provider what type of maintenance it will require. Some commercial landscaping companies may offer to perform the maintenance, whereas others may require you to perform it.
This article was brought to you by Palmetto Coastal. For more articles, tips and news for your commercial landscaping and maintenance needs, please visit us at our website.