Irrigation Install / Repair
Palmetto Coastal is licensed by the Town of Hilton Head to install new irrigation systems and implement major repairs. Our irrigation department is staffed with expert irrigation technicians who operate efficiently and professionally. We keep water conservation in mind when designing and installing irrigation systems to do our part in preserving one of nature's most valuable resources.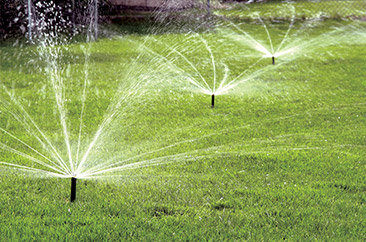 Our team of professionals are experienced with a wide range of irrigation systems, ranging from commercial systems and golf course systems to de-coder systems as well as systems that operate with affluent water sources.
Our technicians use the latest technology to assist with diagnosing and solving complex problems. Due to our commitment to customer service, we only provide irrigation support to our maintenance and construction clients. This ensures that our customers can expect a quick response, whether the need is for diagnostics and repair, minor upgrades, or complete new irrigation installation. lf you are a current customer and need irrigation support, please call us today for an appointment.


Our Services
Testimonials

The Cypress of Hilton Head Island has the pleasure to be working with Palmetto Coastal Landscaping for the past 8 years. We have found that their distinctive competencies center around their personnel, both management and in the field, as well as their efficiency. Palmetto Coastal's president, Ricky Smith, is always available and communicative, acting like a true partner rather than a vendor.


- Marc Puntereri -
For over fifteen years, the Hilton Head Plantation Property Owners Association has enjoyed an excellent working relationship with Palmetto Coastal Landscaping. They have provided HHPPOA with exceptional Customer Service. Coastal was one of our go to service providers for post Hurricane Matthew and Irma recovery. They are professionals in every sense of the word and have always provided more service than contracted at no additional cost.


- Peter Kristian -
As a GPOA Board Member and past Vice President of Maintenance, I've had responsibility for overseeing the landscaping maintenance activities of Palmetto Coastal. They have provided the GPOA with a stable workforce of qualified, responsive, engaged workers. It is the unanimous view of the Glenmoor Place Owners that Palmetto Coastal has proven to be the best landscaping company in overall consistency and attention to detail.


- David Lang -
Palmetto Coastal Landscaping is an excellent company to work with in any situation. We have enjoyed a positive relationship, using them as our daily landscape company for more than ten years. Their collective knowledge and experience has produced great results regarding our appearance and boosting our sales. We enjoy the relationship and appreciate their partnership over these years.


- Thom Jones -
As plant director for The Cypress of Hilton Head for the past 2 years, I have overseen Palmetto Coastal Landscaping. They are a serious and dedicated company, and have reliability and integrity above question. Palmetto Coastal has also helped us through many storms in the past 2 years including two hurricanes. They are always ready in advance with equipment to clear roads and driveways for our members and staff.


- Dan Ellis -
I am the administrator for several community associations. I have worked with Palmetto Coastal for over eight years and have always found their crews to be very conscientious and responsive to our landscaping needs. Their supervisors are always willing to meet with us to address any concerns we have. I am very happy with the level of service we get from Ricky Smith and Palmetto Coastal.


- William Barrett -



Palmetto Coastal Landscaping and Hardscapes © 2023 - All Rights Reserved