Meet-the-team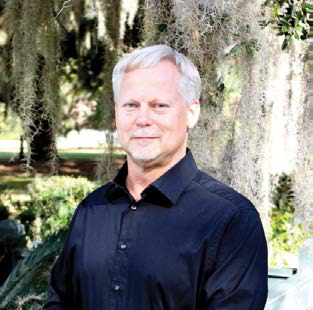 RICKY SMITH, PRESIDENT -
RICKYSMITH@PALMETTOCOASTAL.NET
Ricky Smith is the President and Chief Operating Officer of Palmetto Coastal Landscaping, LLC. He has over 30 years experience in the green industry, working in the golf course construction and maintenance sector as well as owning and operating landscaping companies in Hilton Head Island and the surrounding area. Mr. Smith's vast knowledge and experience in community and commercial maintenance makes Palmetto Coastal the best provider for community and commercial sites. Mr. Smith is a graduate of Thomas Heyward Academy and attended The Technical College of the Low Country and the University of South Carolina with an emphasis in business and horticulture. Rick can be reached via phone: 843-726-9250 ext. 5.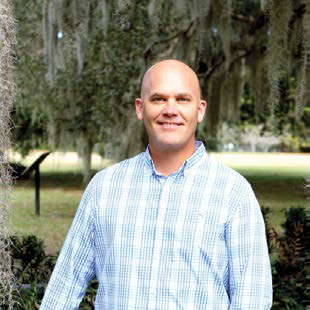 KEITH MILLER, GENERAL MANAGER -
KEITH@PALMETTOCOASTAL.NET
Keith has an Associate of Applied Science degree from Lanier Technical College with concentrations in general horticulture, landscape specialization, sustainable urban agriculture, woody plant identification, herbaceous plant ID, pest management and horticulture business management. Keith is a certified pesticide applicator licensed to work in the state of South Carolina. He has over 25 years experience in the landscaping industry. Keith's responsibilities include daily operations, safety, purchasing, contract management, budgets and hiring/recruiting, to name a few. Keith can be reached via phone: 843-726-9250 ext. 3.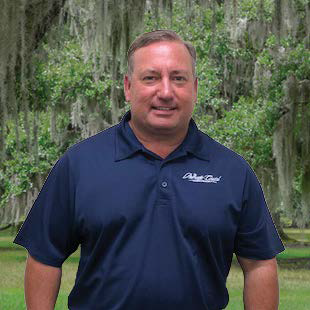 BARRY KECK, ACCOUNT MANAGER -
BKECK@PALMETTOCOASTAL.NET
Barry has a BS degree in agronomy with a concentration in turfgrass management from North Carolina State University. He was a Class A Golf Course Superintendent for over 20 years and has worked at golf courses in Georgia and the Carolinas since 1988. Recently, he was the Golf Course Superintendent at Dolphin Head and Palmetto Hall. Barry can be reached via phone: 843-540-0783.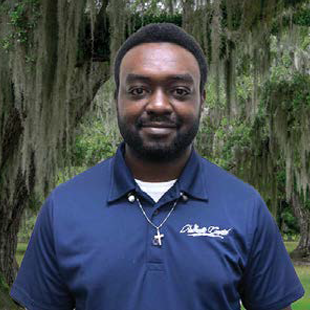 MARQUIS SANDERS, ACCOUNT MANAGER -
MSANDERS@PALMETTOCOASTAL.NET
Marquis Sanders is a South Carolina certified pesticide applicator. He has been in the landscape industry for over 10 years, managing landscapes in the Low Country and surrounding areas. With his abundance of hands-on experience and training, he leads our training program each fall and winter. Marquis is the primary Account Manager for several resort properties, high-end retail centers and homeowner associations, with focus on client relationships, productivity, quality and safety. Marquis can be reached via phone: 843-226-6028.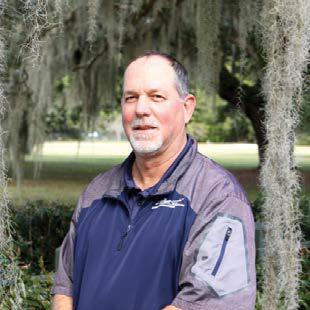 JOHN MICHNUK, ACCOUNT MANAGER -
JMICHNUK@PALMETTOCOASTAL.NET
John has an Associate degree in agronomy, majoring in turfgrass management, from Horry/Georgetown Technical College. He has a Certified Pesticide Applicator license for the state of South Carolina. John was a golf course superintendent for over 5 years and has over 25 years of experience in the landscaping and golf course industries. He's been a resident of the Low Country for over 25 years. John is the primary contact for landscape maintenance for Hilton Head Plantation. John can be reached via phone: 843-226-2095.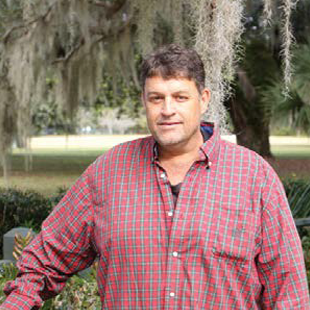 BOBBY HIERS, CERTIFIED ARBORIST -
BOBBY.ISLANDTREE@PALMETTOCOASTAL.NET
Bobby is an ISA Certified Arborist with over 25 years experience in the tree care services industry. He is also certified in tree risk assessment. He is dedicated to both the beautification and safety of properties through selective tree and tree limb removal. Bobby directs all operations of the tree division, including mitigation projects. He is the primary contact for our tree care services. He also provides oversight and quality control for commercial landscape properties. Bobby can be reached via phone: 843-683-4910.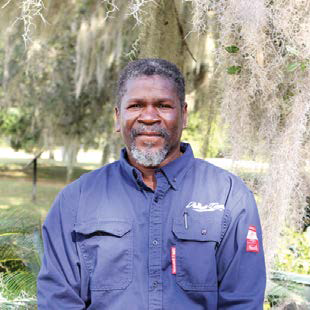 HENRY JENKINS, CHIEF MECHANIC
Henry is a highly skilled mechanic with over 30 years of hands-on experience. He handles all maintenance, diagnostics and repairs for equipment and vehicles. He provides strong problem-solving skills, commitment to top-quality workmanship and excellent customer service. Henry can be reached via phone: 843-422-4364.
Palmetto Coastal Landscaping and Hardscapes © 2022 - All Rights Reserved